Dog Boarding
Dogs enjoy their own private enclosure with a comfortable den-like sleeping area. Large dogs are boarded in a separate building from smaller dogs. Our large dog runs are 25 feet long, ideal for even the biggest breeds. Because dogs are kept separate, even during exercise time, we are able to ensure a safe and enjoyable stay.
Book Online Today (Use Google Chrome, Safari, Fire Fox or Edge for booking)
---
Large Dog Boarding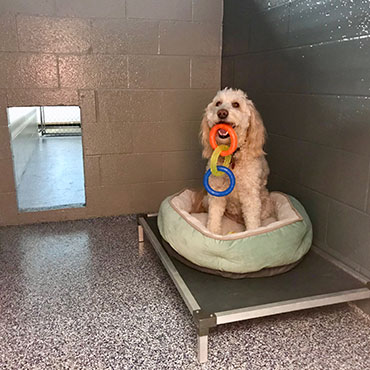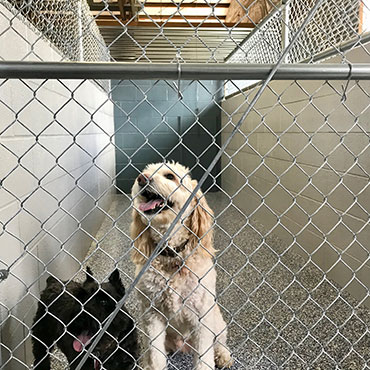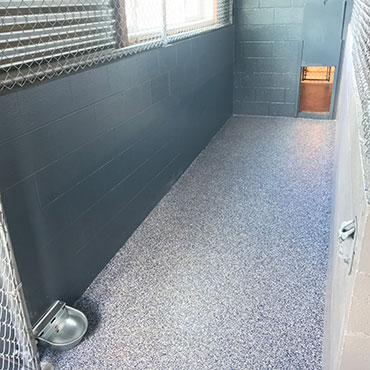 ---
Small Dog Boarding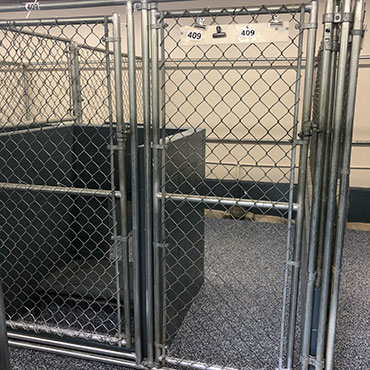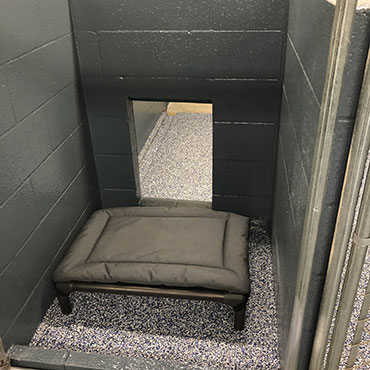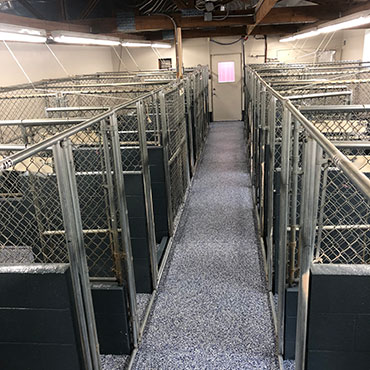 ---
Playtime
Our spacious outdoor grassy play areas range from 3,000-5,000 square feet, plenty of room to run and romp. Each dog goes out a minimum of 3 times a day for 30 minutes each time. We do not place your dog within any fenced yard with other dogs. Customize your dog's stay with additional activities such as a nature walk around our 5-acre property or playtime and affection from one of our staff members.
Mealtime
For the benefit of your pet, Montage Pet Lodge recommends that you bring their own food to maintain your pet's normal diet. This also helps prevent upset stomachs. However, we do provide our premium house food for $3/per day/per pet.
Check-In & Check-Out
Check-out time is 12pm. If you pick up before 12pm on your day of departure, you are not charged for that day of boarding. Check-in after 12pm. If you drop off before 12pm there is an additional charge of $9.95. We are closed for pick-ups and drop offs on Thanksgiving day and Christmas Day.